Architectural History
The object of teaching and inquiry of architectural history are buildings throughout the ages. Within the Bachelor Program, historic building typologies and architectural morphology become part of an indispensable knowledge base. Lectures on architectural history provide an understanding of how to classify historic buildings according to specific categories. Historic forms and structures are analytically discussed and categorized. Architectural key terms are introduced with regards to historic construction materials, construction methods, morphologies and typologies. Every example is captured within the value system of the historic context in order to understand it in terms of the social, political and economic situation of its era.
A chronological overview introduces seminal architecture from classical antiquity to the present based on aspects of design, space, function and typology. Important buildings are researched according to their specific relevance and character. Three types of historic knowledge are distinguished. Interdisciplinary issues of architectural theory are addressed that are relevant in terms of tradition, analogy, application.
Students acquire a basic reference framework for their design projects. Architectural history as a science of norms and values offers a basis to distinguish between adequate and inadequate architectural solutions. Against this historical background architecture, architects and society serve as comprehensive object of inquiry to address current challenges in planning and construction. Equipped with this knowledge of architectural history, students can independently employ design methods and evaluate their impression and validity.
"Best Of" : 
News
Architectural History II
Method: documentation in a learning diary Time: summer semester 2021 Lecturer: Nina Rind Semester: bachelor 2 mehr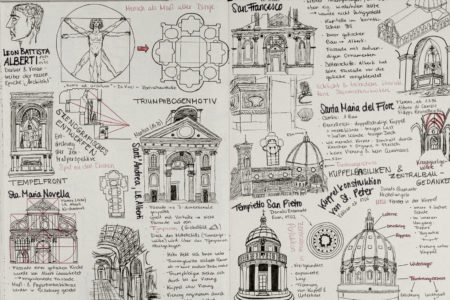 Architectural History I
Method: documentation in a learning diary Time: winter semester 2020/21 Lecturer: Nina Rind Semester: bachelor 1 mehr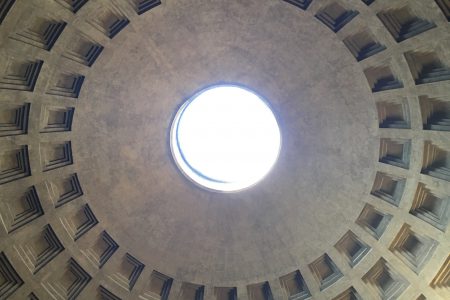 Building History
Method: Documentation in a learning diary Duration: summer semester 2020 Persons: Dipl.-Ing. (FH) Kerstin Weiß, Prof. Dr. Richard Woditsch Semester: Bachelor 2 mehr